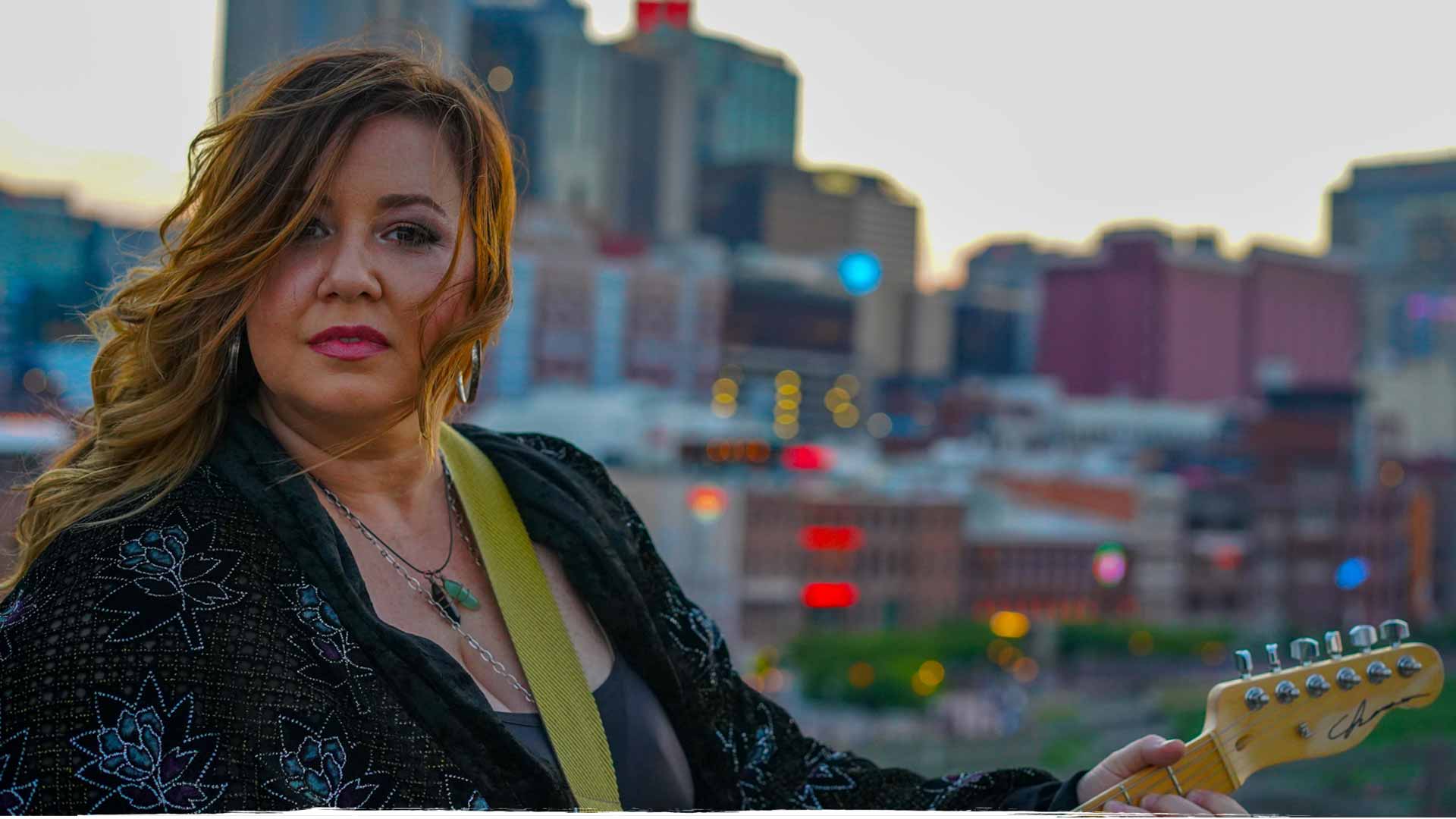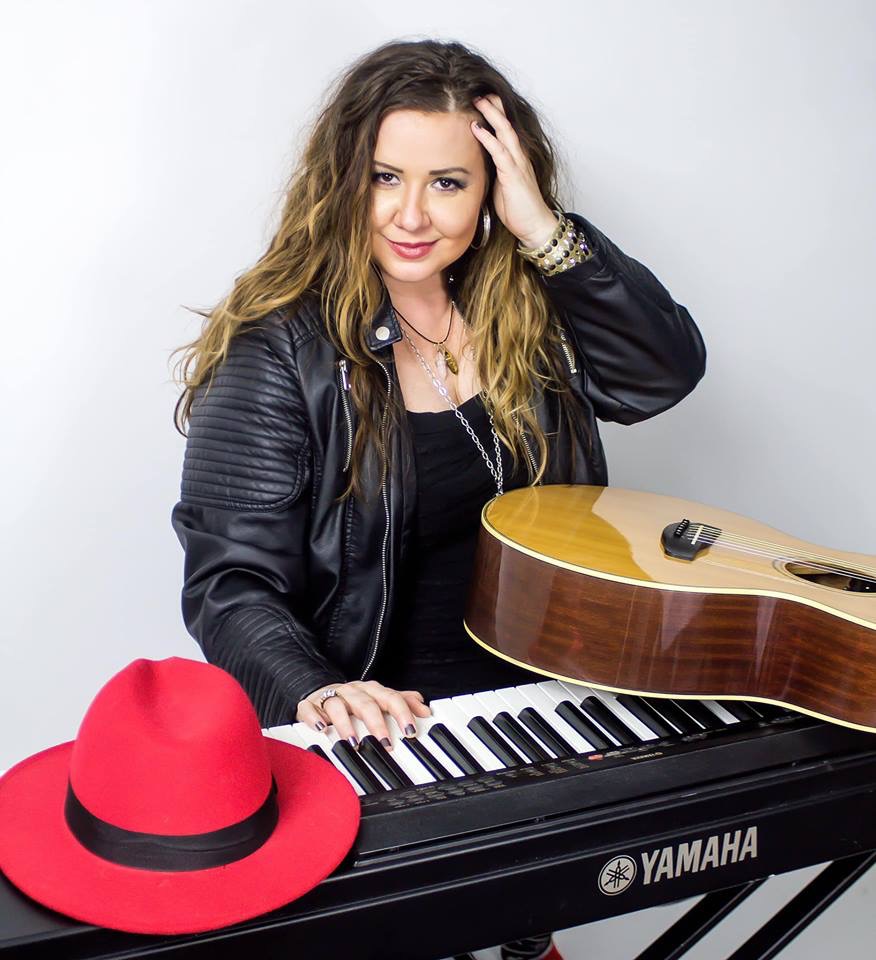 Angela Easley has the voice of the bayou – sultry, spicy, and full of soul. This Nashville Indie Recording Artist and Mississippi Soul Singer will rattle the rafters with her powerhouse vocals and rockin' soulful band. Angela Easley Band is in their third year of residency at the legendary Bourbon Street Blues & Boogie Bar located in the famous Printers Alley in Nashville, TN. Angela also hosts her own radio show "Angela Easley's Rock & Blues Roots Review" every week on "Radio Free Nashville" 103.7 FM and 107.1 FM where she showcases and interviews artists. Angela made her debut July 2019 at The North Atlantic Blues Festival in Maine where she performed for over 10,000 blues fans.  Angela took pre-release copies of her upcoming EP "Rise" to the festival.  It was picked up by some radio DJ's and August 2019 "Rise" debuted at No. 5 on WMHB Top 40 Blues Charts.  It continued to chart in the top 10 for several months and November 2019 "Rise' went to No. 1 organically.  Angela also performed at several other large festivals including Camping With The Blues Festival, Bradenton Blues Festival and the largest songwriters festival in the world The Frank Brown International Songwriters Festival.  Angela Easley Band was a 2018 Wang Dang Doodle Finalist, 2016 Nashville Blues Challenge Finalist and performed at Hard Rock Cafe Memphis for Hart Fund Benefit during the 2017 International Blues Challenge week.  Angela and her band returned to Memphis earlier this year during the 2020 International Blues Challenge and was a featured artist at The Galaxie Agency Showcase held at the famous BB King's club on Beale Street. Angela Easley is a powerful and dynamic vocalist, multi-instrumentalist, and a prolific songwriter.  Angela's music uplifts, unites, and touches your soul on a deep level.  Each time she walks on the stage, her audiences are transported to a steamy cypress grove on a Mississippi summer night.  Angela has performed at many Nashville staple venues including The Bluebird Café, 12th & Porter, The Listening Room, and many more.  Angela Easley's upcoming EP titled "Rise" is set to release in 2021 and features two Grammy-winning artists including "The McCrary Sisters".  Angela Easley's last album release titled "Hold On" is filled with infectious tunes and showcases Angela's prolific lyric style rooted in the deep soul of the south. Angela's single titled "Lay Down" is sure to get you singing along. Angela released the single "I'm Breathin (Ryan's Song)" in 2014 with all proceeds benefiting "Donate Life America"; a song written in memory of her cousin who was an organ donor.
In the tradition of all good southern stories, Angela's begins on a Sunday morning singing in her church.  At only 8 years old, she was the little girl with a big smile and an even bigger voice. When she was just 13, Angela won a local talent competition and she was awarded the opportunity to perform on The Grand Ole Opry stage and a recording session in Nashville.  Angela along with her family and friends from Mississippi packed up a van and hit the road for Angela's Nashville debut.  Angela recorded her first two songs on a promotional EP that started her down the road to becoming a professional singer/songwriter.  Back home in Mississippi, a local songwriter heard her voice and brought her back to Nashville the following year to record "Country Angel", an LP of original songs and her love affair with Music City was born.
At the young age of 15, Angela became the youngest member and front-woman for the band Bayou Lagniappe. (For those of us without a working Cajun vocabulary, lagniappe [lan-yap] means "a little something extra"). Bayou Lagniappe played many clubs and festivals in the regional area opening for many artists including George Jones.  Angela was invited that night on stage to sing background vocals with George on his song "I Don't Need Your Rocking Chair".  Their LP, "Country Rockin'" became a regional hit, and not only sold many copies at each show, but also received regional airplay, and a spot in local Tower Record stores in their 'Louisiana' section.  Advertisers for Mountain Dew took notice, and Bayou Lagniappe recorded a radio jingle for the company that same year.
At the age of 19, Angela began traveling to Nashville to begin recording her 10 song LP 'Driver's Seat', while collaborating with other Nashville songwriters. Over the next two years, Angela frequently made the journey to Nashville, and 'Driver's Seat' was finally completed. As production of the album came to a close, Angela was just getting warmed up when her father was suddenly diagnosed with stage 4 cancer and he passed September that year. It was one of Angela's greatest losses and darkest times but she dug down deep in her soul and turned to music for healing. Over the next few years, she and her band played some of the largest casinos in the southeast, and also wrote and recorded another radio jingle, this time for Oreck Vacuums. The jingle received national airplay.
Nashville continued beckoning to Angela, and at the young age of 24, she decided to move to Music City. The Angela Easley Band quickly became a fixture of the Nashville music scene.  Angela performed weekly on the famous tourist strip in Nashville known as Broadway.  She has shared a stage at 3rd and Lindsley with The Wooten Brothers, represented New Orleans alongside NFL Saints player Kyle Turley at Benchmark, and has been featured at other nightspots including The Full Moon Saloon, The Fiddle and Steel Guitar Bar, Paradise Park, and more.
Since moving to Nashville, Angela has worked hard to hone her musical skills and grow as an artist. Now a veteran musician in the Nashville music scene, Angela devotes herself to improving her vocal prowess through voice training, spending hours playing her guitar, piano, writing lyrics, and listening to other up and coming artists to broaden her perspective.  In 2009, Angela recorded a cover of 'House of the Rising Sun', which has become one of her signature songs and showcases her sultry vocal style. Christmas of 2011, Angela recorded a holiday single, 'Mary Did You Know' in the St. John Missionary Baptist Church with the music arrangement of Walter Scott, and they continue to collaborate musically.  Angela co-produced her last release 'Hold On' as well as the upcoming anticipated new EP  'Rise' with Nashville Producer Walter Scott.
Travel will be key, as Angela arranges shows throughout the United States performing at casinos, festivals, clubs, and house concerts. She is planning her second independent music video after successfully releasing her first video, for her single titled 'Time."
Angela's love for music is an all-encompassing passion that has driven her life, and will only grow more powerful as she grows as an artist.